Champion snowboarder Balet killed in avalanche
Comments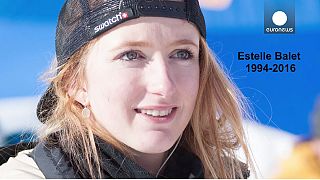 Switzerland's star snowboarder Estelle Balet was killed by an avalanche on Tuesday aged 21.
Balet was making a promotional film in the canton of Valais in the Swiss Alps when she was caught in the snow slide and swept down a narrow, rocky slope.
Balet was reportedly wearing safety equipment when the fatal accident happened.
Rescuers were quick to arrive on the scene and free Balet from the avalanche but they were unable to revive her.
Her death comes just a few weeks after she won a second consecutive Freeride World Tour title on home snow in Verbier.