'Citizen's arrest' of migrants in Bulgaria condemned by rights groups
Comments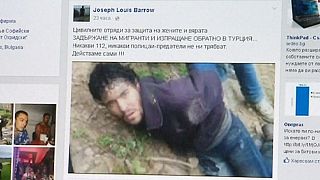 Amateur video of a citizen's arrest of three illegal migrants near Bulgaria's border with Turkey has sparked controversy, with rights groups expressing concern about such actions.
#video: Citizens arrest of Muslims sneaking into Bulgaria sparks outrage https://t.co/LyI48DRZjx#tcot#pjnetpic.twitter.com/u3DNA9K7Bu

— The Rebel (@TheRebelTV) April 11, 2016
The three men are seen with their hands tied and being shouted at to leave Bulgaria. Border police later found the men with their hands free and none of them hurt.
Such arrests have happened in recent weeks, targeting migrants arriving through Bulgaria's border with Turkey in a move denounced by the Bulgarian branch of the Helsinki Committee (BHC) rights group.
Meanwhile, on Monday, Bulgarian Prime Minister Boyko Borisov attended a tactical training of the army at the Novo Selo training area, South Bulgaria, and announced that 300 additional army officers will be send to guard the country's borders.
The government has also said that help from citizens is always useful but that it is seeking ways to channel citizens' actions into helping police lawfully.