German court rejects VW customer claim to cancel contract
Comments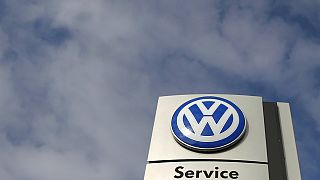 A court in Germany has rejected a Volkswagen customer's attempt to cancel his VW contract after the company's emissions scandal.
The German carmaker admitted in September that it had fitted illegal emissions cheating software on about eleven million VW cars worldwide.
The court said the dealer was not to blame.
The customer said he will appeal the court's decision.
"This decision is based on an isolated case which concerns this particular case of this particular plaintiff with this particular car," said District Court spokesman Michael Rehaag. "It must be stressed that the defendant party is not Volkswagen but a car dealership. The car dealership is a dealer and to this day, we have absolutely no indication that dealers were aware of these manipulations."
US law firm Hausfield said it would pursue claims from European customers affected by VW's wrongdoing, a day after a three billion euro lawsuit from institutional investors became public.