Angola's veteran President Dos Santos to step down in 2018
Comments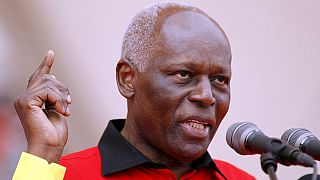 Africa's second-longest ruling leader, the President of Angola, has said he will step down in 2018.
Jose Eduardo dos Santos, who has been in power since 1979, gave no reason for his decision to leave politics altogether.
"I took the decision to leave active political activity in 2018," Dos Santos said in a speech to members of his ruling MPLA party's key decision-making body.
The former Portuguese colony is due to hold parliamentary elections in 2017; the leader of the winning party will then become president.
It was not immediately clear whether Dos Santos would retain his post as party leader during the election period.
The 73-year-old leader has maintained a tight grip on Angola, which was wracked by a near three-decade civil war until 2002. According to Amnesty International, basic freedoms in the country have been "severely restricted".
Africa's third-largest economy and second-largest oil producer, an OPEC member, has been hard hit by the global slump in prices.
Critics accuse Dos Santos of mismanaging Angola's oil wealth, making his family and allies vastly rich in a country ranked among the world's most corrupt.