Judo helping to heal the emotional scars left by 2011 tsunami
Comments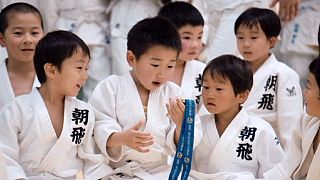 On March 11, 2011 Japan was rocked to its core both metaphorically and literally.
A 9 magnitude earthquake just 60-odd kilometres off Japan's east coast unleashed a devastating tsunami.
Thousands of lives were lost and entire towns engulfed.
The quake was so strong that it permanently moved the country's main island by eight feet according to some geophysicists.
Exactly five years to the day, the emotional scars left by most powerful earthquake to hit Japan are still evident although some have battled through this life-changing event with the help of Judo – a sport that teaches its practitioners the values of perseverance, respect, loyalty, and discipline.
Kenji Iwasaki, President of the Rikuzentakata Judo Association said: ''In 2011 we experienced a huge earthquake. City Hall told us we had to evacuate the city. At first we took it lightly, but we soon realised we had to run for our lives. Some of us were lucky enough to survive.
''Out of 207 people missing in Rikuzentakata, 203 death reports have been submitted. 1556 people died in total. I lost some of my students from the dojo.
''At the time people were upset and devastated. I thought nothing would improve if we stayed at home being depressed. So we asked the students if they wanted to practice judo. They agreed, but the Tsunami had destroyed our dojo…so we decided to train in the street, on the concrete.''
One student at the dojo said: ''My Sensei at the dojo taught me the importance of consideration for others.
It was an opportunity to evaluate the meaning of Judo for me.
''The hardest thing on March 11 was not losing our homes and biuldings, but losing our family and friends. Because of this experience and people's support, I now know the importance of life. The importance of being independent and building your life.''
Olympic Judo Gold Medallist, Ayumi Tanimoto said: ''Being with the kids on the mat I not only felt they dreamed of winning competitions, but they also had bigger dreams thanks to judo.''
Haga Ryunosuke, a former Judo World Champion, said: ''What's great about Judo is that it teaches us the importance…of compassion and respect for others. As children we learn how to treat others properly…and I think that's the beauty of the sport.''