Regional elections a major litmus test of Merkel's immigration policy
Comments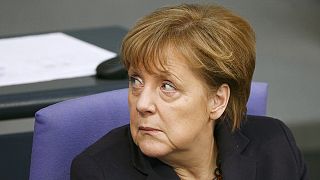 German voters will go to the ballot box this Sunday in regional elections in three of the country's 16 'Länder' that are being seen as a major first electoral test of Angela Merkel's refugee policy.
While only around one in five registered German voters is directly involved, the results will come under close national scrutiny, with the right-wing, anti-immigration, anti-EU AfD (Alternative für Deutschland) party expected to make a strong showing.
Founded just three years ago, the AfD is already challenging the German political establishment and came third in recent municipal elections with more than 13% of the vote. The party is forecast to enter all three regional parliaments for which it is competing in this Sunday's vote.
Baden-Württemberg
Baden-Württemberg, a state of around 10 million inhabitants and with Stuttgart as its capital, is among the most wealthy and competitive regions in Europe. It hosts the headquarters of some of Germany's industrial elite, such as Porsche, Daimler and Bosch and boasts the country's lowest rate of unemployment.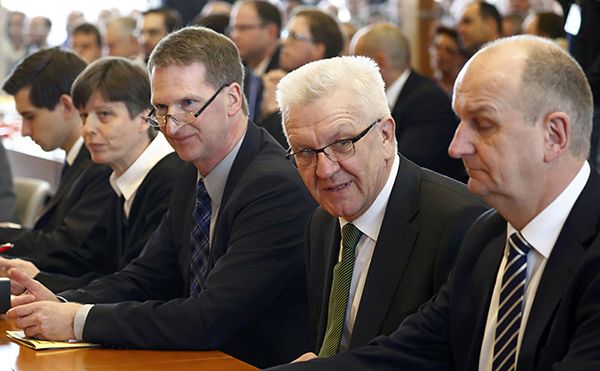 Outgoing parliament: Greens 36 seats; SPD 35 seats; CDU 60 seats; FDP seven seats
Baden-Württemberg also has Germany's only Green party regional prime minister, the popular 67-year-old Winfried Kretschmann, who has defended Merkel's refugee policy. His party leads the centre-left SPD in the state's governing coalition. While Kretschmann's personal ratings remain high, the SPD is expected to lose seats and, with that, the Greens may lose power.
Opinion polls point to a new coalition, which could have Merkel's CDU, with its regional leader Guido Wolf, as its senior partner, joined by the liberal FDP. The CDU has ruled out forming a coalition with the AfD.
Rheinland-Pfalz (Rhineland-Palatinate)
Another powerful industrial state, Rheinland-Pfalz (capital Mainz) has around four million inhabitants and Germany's third-lowest state jobless rate, after Baden-Württemberg and Bavaria, at 5.5%. It's economy is driven by the chemical and glass industries (it is home to BASF and Schott glassworks) as well as its wine and tourism sectors.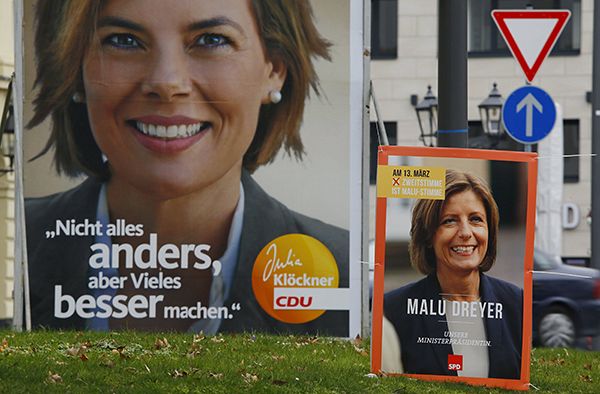 Outgoing parliament: SPD 42 seats; CDU 41 seats; Greens 18 seats
Rheinland-Pfalz is currently governed by a SPD-Green coalition with the SPD's Malu Dreyer, a 55-year-old multiple sclerosis sufferer, as its prime minister. The main challenge to the SPD comes from the CDU's Julia Klöckner, 43, a rising star in the party.
Despite belonging to the Merkel's CDU, Klöckner has been a fierce critic of Germany's refugee policy and has demanded tougher immigration laws. Dreyer meanwhile has said that she is more in favour of Merkel's immigration policy than Klöckner.
Opinion polls offer no clear outcome and suggest the result in Rheinland-Pfalz will be a close affair.
Sachsen-Anhalt (Saxony Anhalt)
With its 2.3 million inhabitants, Sachsen-Anhalt has a relatively high unemployment rate of 10.8%. It is also the German 'Land' with the highest number of xenophobic attacks.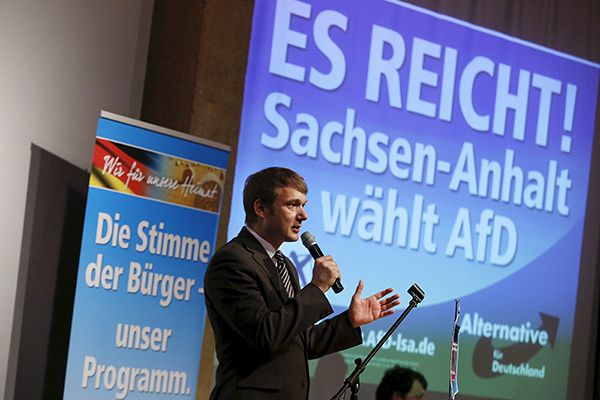 Outgoing parliament: CDU 41 seats; Die Linke (Left) 29 seats; SPD 26 seats; Greens 9 seats
The current state government of Sachsen-Anhalt takes the form of a CDU-SPD coalition, with the CDU's Reiner Hasseloff as prime minister.
The state is seen as one where support for the AfD is at its highest and party candidate André Poggenburg enjoys scores of up to 19% in opinion polls. Poggenburg projects the image of a 'man of the people' while his critics denounce him as a populist with neo-nazi connections.
While the AfD is polling highly in Sachsen-Anhalt, the SPD looks set for a low score of less than 15%. If these polls are correct, the current coalition could be expanded to include the Greens in what is know as a "Kenya coalition" made up of the CDU (black), SPD (red) and the Greens.