European security services uncover 'ISIL recruitment forms'
Comments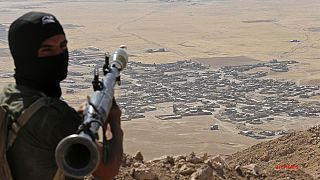 European security services have obtained the details of thousands of ISIL fighters from forms they filled in when joining the group.
The German federal police confirmed a report in the Süddeutsche Zeitung that, thanks to international intelligence sharing, they had copies of the documents in their possession.
The authenticity of the files has been corroborated from details already known to the authorities.
The newspaper claimed that new recruits must answer 23 questions apparently relating to personal details, experience and motivation.
It is not known how the documents were obtained, but as ISIL's financial reserves are hit by a targeting of their infrastructure and oil facilities, their fighters have become less well remunerated.
Until now, the authorities have had to rely on intercepted communications and witness testimonies to tie suspected terrorists to ISIL. However the cache of documents could prove crucial in future prosecutions should the men return to Europe.