Iranian election will shape its future for at least a decade
Comments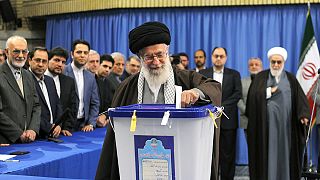 Voting is underway in Iran. The election will shape the future of Iran for at least a decade.
Hardliners and moderate candidates are vying for seats in parliament and a separate assembly of experts which will choose the country's next supreme leader.
The presidential election is set for next year. President Rouhani's reformist government is run by moderates, but other institutions such as parliament are still dominated by conservatives.
The president's allies hope to build on Iran's nuclear deal which led to the lifting of economic sanctions, and attract more investment.