'To Kill A Mockingbird' author Harper Lee dies aged 89
Comments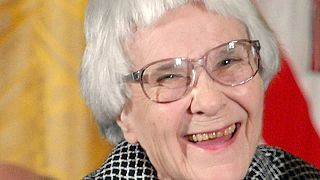 The American author Harper Lee, who wrote one of the country's best known literary classics "To Kill A Mockingbird", has died aged 89.
Her death was confirmed by several sources in her hometown of Monroeville, Alabama.
The book, which explores issues such as racism via a child's view of right and wrong, won the Pulitzer Prize for fiction and received massive critical and commercial success, selling more than 30 million copies worldwide.
A very private person, the author rarely gave interviews.
For decades it was thought Lee would never follow up "To Kill A Mockingbird", but 55 years later saw the publication of "Go Set A Watchman" published in July 2015, which came as a surprise to many of her followers.
The book had been written before "Mockingbird" but was a sequel to the story, set 20 years later.