Bill Cosby's lawyers to request court dismiss sex assault charges
Comments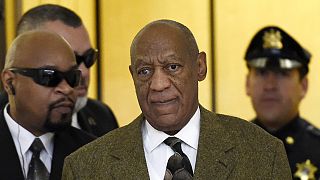 Bill Cosby arrived at court in the US city of Philadelphia on Tuesday (February 2) as he faces charges of sexually assaulting a woman in 2004.
The woman first brought her allegations to police attention in 2005 but they declined to prosecute, citing a lack of evidence.
As other women across the US have come forward with similar allegations against the 78-year-old comedian, prosecutors re-opened the case. If convicted, he could face a decade behind bars.
Cosby's lawyers were hoping to get the criminal charges against him thrown out.
They claim there was a binding commitment by a previous district attorney not to prosecute the a decade ago.
Here's Bill Cosby arriving at court today: https://t.co/koI62ZglKEpic.twitter.com/Zkf5bCNmzE

— Mashable (@mashable) February 2, 2016