Key opposition group says will join peace talks on Syria
Comments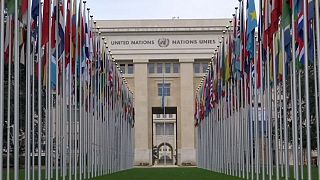 The first peace talks on Syria in two years began amid uncertainty, but now a key opposition group has decided to join.
The Saudi-backed High Negotiations Committee —or HNC — is expected to be at the Geneva negotiations by Sunday.
Its representatives say they changed their minds about attending the talks after receiving guarantees from the US and Saudi Arabia that humanitarian issues they wanted resolving would be implemented.
Among their demands were for Russian-backed attacks on civilian areas in Syria to be stopped, blockades to be lifted and ongoing sieges to be brought to an end.
A delegation representing Syrian President Bashar al-Assad's regime has already begun so-called proximity talks with UN envoy Staffan de Mistura.