Hospital in Denmark confirms Zika case - patient recovering
Comments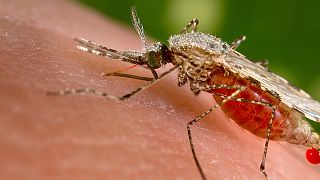 A Danish man has tested positive for the mosquito-transmitted Zika virus, but is expected to recover soon, health officials said.
The man, who is in his 20s, had recently returned to Denmark after a trip to Mexico and Brazil.
He suffered fever, headaches and muscle pain and was tested in the University Hospital in Aarhus, said Professor Lars Ostergaard, the doctor who treated him. The doctor said he saw no risk of the disease spreading further in Denmark.
The mosquito-borne Zika virus, for which there is no vaccine or cure, usually brings only mild symptoms. An estimated 80 percent of infected people have no symptoms at all.
Health officials in Brazil, however, have linked Zika to the neurological condition Microcephaly, which leads to brain defects in babies.
Brazil has recorded close to 4,000 cases of microcephaly since the start of October – compared with 150 cases for all of 2014.
The World Health Organisation (WHO) has expressed "concern", but not confirmed the link.
"The association between Microcephaly and Zika so far is mainly a circumstantial association, laboratory tested only in about eight cases. But, of course, the huge increase of Zika, especially in north-eastern Brazil, and the rise of Zika cases gives a lot of reason for concern and now the big task is to try to establish the link here," said WHO spokesman Christian Lindmeier.
The WHO warned on Tuesday that the Zika virus is likely to spread across almost all of the Americas. Aedes mosquitoes, which transmit it, are present in all parts of the region, except Canada and continental Chile.
Tests for the Zika virus work only during its infectious phase, which lasts just a few days https://t.co/PODZ9W6Q79pic.twitter.com/nLCyXkKltQ

— The Economist (@TheEconomist) 27 Janvier 2016
Three Britons who travelled to South America have also been infected with Zika, health officials said last week.
Health experts say such cases are to be expected in Europe, given the scale of the outbreak in South and Central America and the frequency of international travel.
Zika is not expected to pose a threat in colder countries since they are not warm enough for the Aedes mosquito to breed.