WHO raises the alarm over spread of Zika virus through the Americas
Comments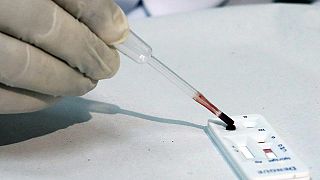 The World Health Organisation (WHO) has warned that the mosquito-borne Zika virus could spread to almost every country in the Americas.
The circumstantial evidence is suggestive and extremely worrisome
It has been suggested that Zika – for which there is no vaccine or cure – could be linked to an increase in babies born with the rare neurological condition microcephaly, which leaves their brains underdeveloped.
WHO Director-General Margaret Chan said: "Although a causal link between Zika infection in pregnancy and microcephaly has not – and I must emphasise, has not – been established, the circumstantial evidence is suggestive and extremely worrisome."
"An increased occurrence of neurological symptoms, noted in some countries coincident with arrival of the virus, adds to the concern," Chan continued.
Q: What is #Zika?
A: Zika is a virus spread to humans by Aedes mosquitoes, the same mosquitoes that spread dengue, chikungunya, yellow fever

—

WHO

(@WHO) January 22, 2016
Brazil's health ministry, which is convinced of a link, said last week that 3,893 cases of suspected microcephaly had been reported in the country since the start of October.
The WHO said in a statement that Aedes mosquitoes – which transmit Zika – are present in all countries in the Americas except Canada and Chile.