ISIL confirms death of 'Jihadi John'
Comments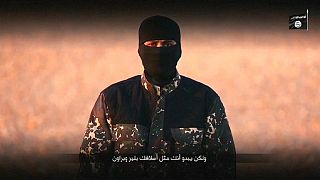 The Islamic State (ISIL) militant known by the media as "Jihadi John" and notorious for his filmed beheadings of hostages, has been confirmed dead.
The U.S. military had said back in November it was "reasonably certain" it had killed him in a drone strike.
This was confirmed in the latest issue of ISIL's online propaganda magazine Dabiq, which identified him as Mohammed Emwazi, a British citizen of Arab origin. It said Emwazi was killed on November 12, 2015, when his car was hit by a drone in the Syrian city of Raqqa.
Raqqa is a stronghold of ISIL and has been its self-declared capital since 2014.
The US-led coalition and Russia have been pounding Raqqa with air strikes for months, targeting ISIL commanders, oilfields and supply lines.