Morocco captures another alleged Paris plot member
Comments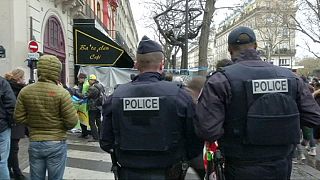 Moroccan authorities have arrested a Belgian man of Moroccan origins who is thought to have direct links with the attackers who carried out the Paris shootings.
The interior ministry said the man had fought in Syria and gone there with one of the Paris suicide bombers. He first fought with the al-Nusra front before joining ISIL.
On leaving Syria he passed through Turkey, Germany, Belgium and then the Netherlands before returning to Morocco. It is claimed the man has extensive weapons training and has followed a guerilla tactics course.
Rabat has bee working closely with Paris since the attacks, providing the tip-off that led to the police cornering and killing the alleged ringleader, Abdelhamid Abaoud.