Pope calls on Europe to maintain principles of humanity
Comments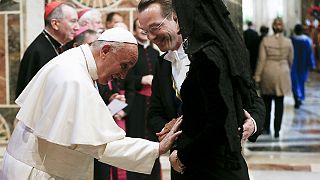 Pope Francis has said the flood of new arrivals was a major burden for Europe and had given rise to "significant" fears over security and international terrorism.
But the Pontiff stressed the need for Europe to maintain its principles of humanity when dealing with the influx of migrants.
Pope Francis was giving his annual address to diplomats at the Vatican City.