Los Angeles methane leak sickens local residents
Comments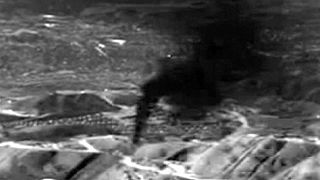 A state of emergency has been declared in California over a massive natural-gas leak that has been spewing fumes into a Los Angeles neighbourhood for months.
The leak is gushing huge amounts of methane daily, leading to nearby residents complaining of headaches, respiratory irritation and nausea.
Thousands of families have asked to be relocated.
New story on NPR: California Declares State Of Emergency Over Monthslong Gas Leak https://t.co/Xp8tBny5lO

— Dr Waldo (@DrWaldoRadio) January 7, 2016