Voters in Central African Republic decide on new constitution
Comments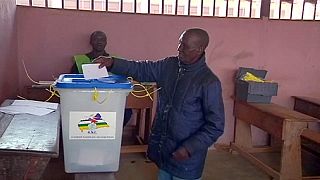 Voters in the the Central African Republic have cast their ballots in a constitutional referendum considered crucial to restoring peace in the country.
The former French colony descended into chaos in 2013 when Muslim rebels seized control in the majority Christian nation. Thousands were killed and a million people displaced during the de facto partition.
A vote in favour of the draft constitution would pave the way for elections later this month to choose the country's new president and parliament, restoring democratic rule.
"We're registered to vote, and this is for our constitution, so we have the right to vote," said one Bangui resident. "If we truly want to give our government and our state a second chance, we should all go vote today."
Despite a heavy security presence made up of UN peacekeepers, clashes broke out in the capital Bangui.
At least one person was killed and another 20 were injured.
The government had rejected calls by rebels to cancel the poll.