Iraq: protesters call for immediate withdrawal of Turkish troops
Comments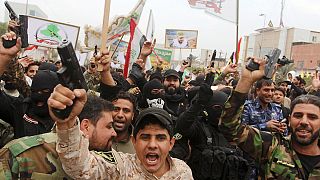 Iraqi protesters have called on Turkey to withdraw its troops from the country.
A group of Shiite demonstrators burnt a Turkish flag as part of the action.
Ankara has had soldiers near Mosul since last year, but the recent arrival of additional troops has sparked uproar.
Turkish President Recep Tayyip Erdogan repeated on Friday that Turkey would not pull out troops already stationed in Iraq and that the training process "in agreement" with Iraq would continue.