COP21: climate deal draft agreed after marathon talks
Comments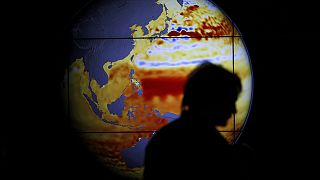 Negotiators at the UN-sponsored climate summit in Paris have come up with a draft agreement that will be presented to ministers at 1030 GMT, a French government source said on Saturday.
"There is a draft agreement," the source said, "it is being translated. For it to become a deal, it would have to be adopted."
The development comes after nearly two weeks of tough negotiations at the COP21 conference.
The draft agreement will go before ministers a day later than originally planned.
Details of the text are unclear. But the negotiators in Paris, representing almost two hundred countries, have been working on a deal that would bind countries to cut rising greenhouse gas emissions.
The last stumbling blocks were over money, specifically how to structure hundreds of billions of euros in funding from rich nations to poorer ones – to help them adapt to climate change.
Despite late-in-the-game delays and a frustrating night of talks, many of those involved said the momentum towards an agreement was unlikely to be crushed at such a crucial moment.