LISA Pathfinder's mission poised to discover the secrets of gravity
Comments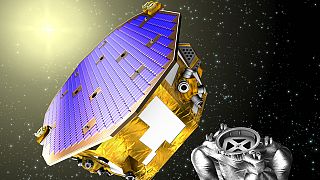 The European Space Agency's LISA Pathfinder mission, originally scheduled to lift off from French Guyana in the early hours of December 2, has been postponed after a technical fault was found on the launcher. The spacecraft itself is said to be operational and the launch could happen on December 3.
Read the latest from the European Space Agency
Euronews' Claudio Rosmino is at the scene to record the event in his live blog below.
The Pathfinder's mission is to test new technologies that researchers hope will make it possible to observe gravitational waves and provide Man with a radical new way of being able to see the Universe.