Polish sailors kidnapped by pirates off Nigeria coast
Comments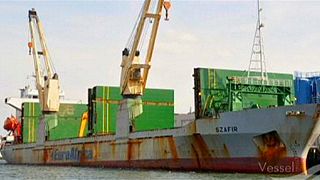 Pirates have attacked a Polish-owned cargo ship off Nigeria and abducted the captain and four crew members.
The armed kidnappers boarded and looted the vessel, bound for the Nigerian port of Onne.
Security experts class Nigeria's waters as some of the deadliest on earth, with pirates often targeting oil tankers and hostages for ransom.
The as yet unidentified kidnappers had made no demands so far and Poland was liaising with Nigerian authorities, its Foreign Minister Witold Waszczykowski told a news conference in Warsaw on Friday.