Palestinian attacker shot dead after attacking IDF soldier
Comments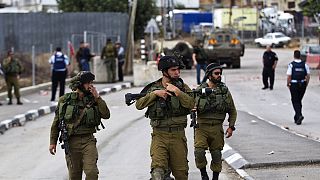 A Palestinian attacker was shot dead after he stabbed an IDF (Israel Defence Forces) soldier in the West Bank city of Hebron on Monday (October 26), according to the Israeli army and police.
They said the assailant stabbed his victim in the neck. The IDF soldier was severely wounded and receiving medical treatment.
The ongoing violence has been partly triggered by Palestinian anger over what they see as Jewish encroachment in Islam's third-holiest site, the al-Aqsa compound, which is also revered by Jews.
At least 54 Palestinians, half of whom Israel says were assailants, have been shot dead by Israelis this month.
Israeli police say 10 Israelis have been killed by Palestinians.
Israeli Prime Minister Benjamin Netanyahu has raised the possibility of revoking benefits and travel rights of some Palestinians living in East Jerusalem in response to the violence.
Hanan Ashrawi, a member of the executive committee of the Palestinian Liberation Organisation slammed the idea as "alarming, inhuman and illegal." He said if it adopted, it would deprive Palestinians of the most basic rights and provoke confrontations.