US soldier dies in hostage-rescue operation in Iraq
Comments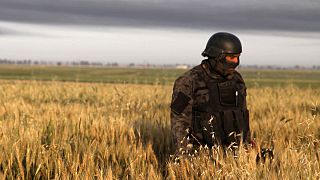 The US military says an American soldier has died following an operation to rescue hostages near Hawija, in northern Iraq.
A special operations team reportedly rescued around 69 people who were being held captive by the self-styled Islamic State, or ISIL.
The soldier becomes the first American to be killed in ground combat with the militant group.
The mission was a joint operation with Iraqi Kurdish Peshmerga forces, aimed at rescuing hostages from an ISIL prison.
According to Reuters, the Kurdistan region's security council reports an initial evaluation shows no Kurds were among those freed.
More than 20 ISIL militants were killed and six detained during the raid.