Afghan refugee shot dead on Bulgarian - Turkish border
Comments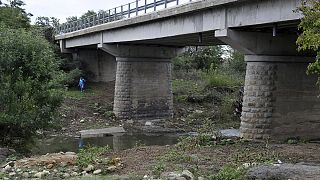 For the first time a refugee attempting to find shelter in Europe has been shot and killed.
The victim was an Afghan attempting to cross the Turkish border with Bulgaria.
Bulgarian police say the man died after refusing to stop following warnings from border guards.
"Three border policemen stumbled last night onto a large group of about fifty male migrants who put up resistance during the arrest. One of the officers fired warning shots, a ricochet followed and one of the migrants was wounded," said the Interior Ministry's Chief Secretary Georgi Kostov.
Bulgaria is an EU member but not part of the borderless Schengen zone. It has deployed more frontier police, installed cameras and motion sensors, and is extending a security fence to cover 160 kms of its border with Turkey.
Bulgaria has never been a favoured destination for refugees, for economic and other reasons.