The start of a Third Intifada? Hasni Abidi discusses the West Bank
Comments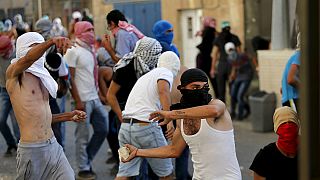 With tensions high in Jerusalem and the West Bank, euronews journalist Faizah Garah spoke to political analyst Hasni Abidi.
Could the escalating tensions be the the start of a Third Intifada? Will the international community sit up and take note of what's happening? And what role is the United Nations likely to play?
Hasni Abidi answers these questions and more.