The Swedish crime writer Henning Mankell creator of Inspector Kurt Wallander has died
Comments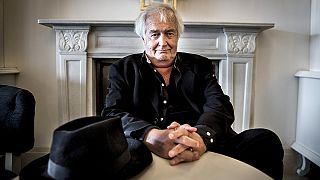 The Swedish crime writer Henning Mankell has died of cancer at the age of 67. The author revealed he had the illness in a newspaper column last year and said at the time, "my anxiety is very profound".
He is best known for his mystery novels featuring Inspector Kurt Wallander which followed the policeman through Sweden and Mozambique.
The rumpled gloomy detective got his name when Mankell ran his finger through a telephone directory. More than 40 million copies were sold worldwide.
But the author was known for other works as well and wrote dozens of plays, children books and screenplays.