Catalonia decides between pro and anti independence parties in regional election
Comments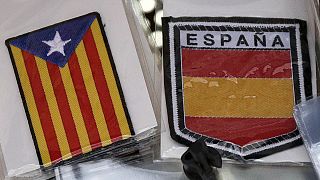 Voting is underway across the Spanish region of Catalonia in an election that is considered by pro-separatist parties as a proxy-vote on independence.
The campaign has been split down the middle between parties in favour or against secession from Spain.
Polls in recent weeks have given Catalan separatist parties a slight majority, which they claim gives them the authority to begin an 18-month process towards a full declaration of independence.
Madrid has warned it will block any attempt to break away from Spain in the country's constitutional court.
On the streets of Barcelona opinion is evenly split.
One middle man in Barcelona said he was "pleased because the elections represent a genetic debt" to his family. "It's a shame they're not all here to see what is happening. I'm more pleased for my parents and grandparents," he adds.
"I'm not in favour of secession," explained one Barcelona resident. "I don't want to split from Spain. I feel Catalan because I married a Catalan and my children and grandchildren are all from here. I want us to stay united and I don't want us to split from Spain. If we've been together for so long, why now? I want this situation to be solved in the best way possible."
Failure by the pro-independence parties to achieve a majority of seats in the election would be a serious blow to the movement.
A general election is due in Spain before the end of the year with the Catalan issue set to play an important role for whoever forms the next national government.