Switzerland bans sale of many VW diesel vehicles
Comments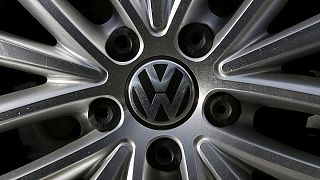 The sale of some Volkswagen diesel models has been banned in Switzerland. The temporary move comes amid a deepening scandal over VW's rigging of diesel car emissions tests and could affect 180,000 cars not yet sold or registered in Switzerland.
The ban does not apply to vehicles already on the road or cars with Euro6 emission category engines.
New Volkswagen CEO Matthias Mueller said his most urgent task is to win back trust.
"Acting carefully is more important than acting quickly," said Mueller. "It's imperative that this kind of thing can never happen again at Volkswagen which is why the group is going to enforce even stricter standards of compliance and governance. That is my commitment."
Meanwhile regulators and prosecutors around the world are investigating the issue while investors and customers are launching lawsuits.
"Well it's incredibly damaging," said :Robert Haigh, Marketing and Communications Director, Brand Finance. "The sheer scale of it and the deliberate nature means it will really have a very significant impact on VW's brand. The damage done already could amount to 10 billion dollars wiped off its intangible value."
Volkswagen said 11 million vehicles worldwide were fitted with cheating software.
Customers and motor dealers are furious because they say Volkswagen has yet to specify which vehicles models and years of manufacture are affected, and whether cars are going to be recalled for refits.