Matthias Mueller confirmed as the new head of Volkswagen
Comments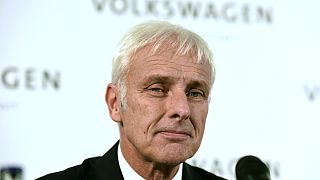 Matthias Mueller has been confirmed as the new chief executive of Volkswagen as part of a management shake-up in the wake of the emission tests scandal.
The man who was the head of the iconic sports car company, Porsche had been widely tipped for the top job. Porsche is owned by Volkswagen a company Mueller joined in 1977.
Following the confirmation of his appointment he said his most urgent task was to win back trust. He has the backing of many employees.
"He knows his business and he knows the company. He won't take long to familiarize himself. He is well informed. I guess he will do a good job," said one employee.
The Wolfsburg company confirmed Mueller will take over the reins with immediate effect and run Porsche as well until a successor is found.
Former chief executive Martin Winterkorn resigned on Wednesday and it's reported more employees are set to go.