Tense showdown predicted at EU refugee summit
Comments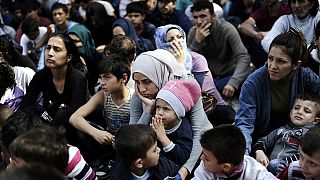 European Union leaders are preparing for what is predicted to be a tense showdown in Brussels at a one-day extraordinary summit to discuss the refugee crisis.
A day earlier (September 22) most EU countries voted in favour of a proposal to resettle 120,000 migrants across the 28 member states.
However, the decision to implement a mandatory quota scheme faced fierce opposition from Hungary, Czech Republic, Slovakia and Romania.
UK opts out
The United Kingdom and Ireland were given the option of whether or not to participate effectively being able to opt out of the scheme, but having the choice of taking in a different number of migrants to that specified in the European Agenda on Migration.
Denmark was able to opt out of the scheme, but given no alternative option to participate.
Ireland agreed to accept four thousand applicants "in clear need of international protection."
Britain and Northern Ireland opted out, but earlier agreed to receive 20,000 Syrian refugees as part of a vulnerable persons resettlement scheme.
They will be given a humanitarian status, with the option to apply for asylum after five years.
The first wave arrived on September 22, the Home Office announced.