Scotland swamp Japan in Rugby's World Cup with five second-half tries
Comments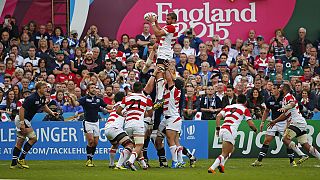 The Brave Blossoms have been trampled underfoot. Scotland ended Japan's fairy- tale start to Rugby's World Cup. It had been close at half time with the Scots having a narrow advantage. The second half brought a power surge of five tries as the Scottish backs ran riot.
The third of the five try feast highlighted Japan's tired legs as Tommy Seymour caught an interception and then ran the length of the field to score. The Brave Blossoms, whose surprise win over South Africa won over new fans could not respond.
It was all academic for Scotland in the end with their captain Greg Laidlaw saying he hoped it was just the start for his side. They gained a bonus point with the 45-10 win at Gloucester and now top Pool B.