Rotterdam train suspect held by Dutch police after 'bomb threat'
Comments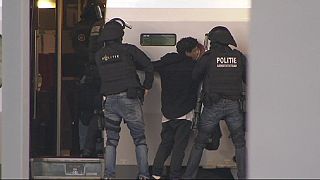 Police near the Dutch city of Rotterdam have arrested a man who reportedly screamed "I've got a bomb" before locking himself in a train toilet.
Eyewitnesses said the man jumped onto the train as it was about to depart for Paris and locked himself in the bathroom.
Police ordered passengers off the train before the suspect was removed by a SWAT team.
The train is on the same line on which an armed man suspected of planning an attack was overpowered by passengers last month.
The suspect in today's (September 18) incident has been detained by police.
The train operator said security forces have the situation under control but passengers should expect delays of around one hour around Rotterdam. Some train services have been cancelled.