'Demolition' world premiere opens Toronto film festival
Comments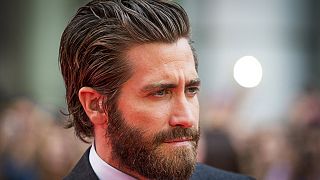 The world premiere of 'Demolition,' starring Jake Gyllenhaal, has opened the 40th Toronto International Film Festival.
More than 300 films from 60 different countries will be screened during the 10 day event.
"First of all, it's 40, so it's even bigger. It's endured so much and every year it gets more and more incredible. It's great for the city," said Donna Christo, who's attending the festival.
"It's great to see all the fans and the people and the actors and producers – the buzz of it all."
In 'Demolition,' Gyllenhaal plays the role of an investment banker, who deconstructs his life after losing his wife in a car crash.
Part of his character's healing process involves literally demolishing the house he shared with his departed wife.
The film festival runs from 10 to 20 September.