What's happening this week 31/08/15
Comments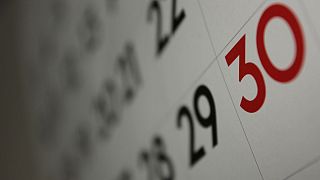 MONDAY
FRANCE

–

MIGRANT

CRISIS

Calais • French Prime Minister Manuel Valls and Interior Minister Bernard Cazeneuve visit Calais with EU Commission Vice-President Frans Timmermans and Migration Commissioner Dimitris Avramopoulos.
USA

–

ARCTIC

Anchorage • US President Barack Obama addresses a meeting on global leadership in the Arctic region.
WEDNESDAY
ITALY

–

MOSTRA

Venice • 72nd edition of the Venice Film Festival (to the 12.09)
KAZAKHSTAN

–

LAUNCH

Baikonour • Cosmonaut Sergey Volkov, ESA astronaut Andreas Mogensen, and Aidyn Aimbetov of Kazakhstan launch on a Soyuz flight to the International Space Station.
THURSDAY
CHINA

–

PARADE

Beijing • 70th Anniversary parade commemorating the end of World War II.
FRANCE

–

FARMERS

Paris • 1000+ tractors in the French capital for demonstration against low prices.
FRIDAY
LUXEMBOURG

– EU

Luxembourg • Informal EU foreign affairs ministers meeting with the migrant crisis high on agenda.
TURKEY

– G20

Antalya • G20 Finance ministers and Central Bank Governors' two-day meeting.

Governors' two-day meeting.

Of course schedules can change and euronews may not cover all of the events above.