Lebanon: government pledges to protect protesters at rubbish rally
Comments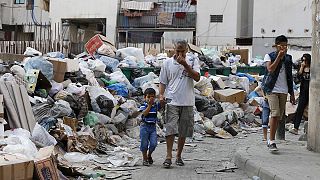 With another huge rally planned in Beirut this weekend (August 29), Interior Minister Nohad Mashnouk has pledged the government will do its best to guarantee the safety of protesters.
Mistakes happened last Saturday.
Dozens were injured in clashes after some twenty thousand people turned out to two demonstrations on August 23, driven by anger over rubbish piling up on the streets of the Lebanese capital.
"Mistakes happened last Saturday," said Mashnouk. "Internationally, it's known as excessive use of force. A behavioural and judicial investigation is underway to find out what happened. Based on that, we will take the necessary measures."
Organisers have garnered support under the slogan 'You Stink' – a gibe at the government, which has been blamed for failing to manage the rubbish crisis.
This in turn developed into wider protests against the political establishment in charge of the country since 1990 and the end of a 15-year civil war.