European stocks rise as Chinese concerns ease
Comments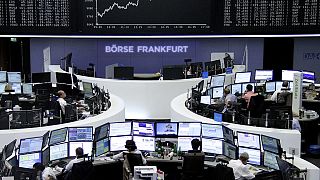 European shares rose this morning, lifted by gains on Asian and US markets.
Germany's DAX opened two to 2.8 percent higher while France's CAC 40 was expected to climb to 2.5 percent.
Britain's FTSE 100 also appears set for an upward spiral after this week's slump fueled by concerns over China's economic health.
The reversal comes after Beijing rolled out strong policy easing steps late on Tuesday.
Chinese shares were solidly higher yesterday but smaller investors feel confidence will take time to trickle-down.
"China's stock market is still in a period of weakness and I won't invest in it until it becomes strong….It's dropped too much and margin trading is only good for big investors," said one trader.
Chinese shares plunged more than 20 percent over the past week but the slide appears to have halted.
US stocks also ralled on Wednesday on expectations that the Fed would hold off from hiking interest rates next month due to mounting global uncertainties.