Indonesian rescue teams find 54 bodies at plane crash site
Comments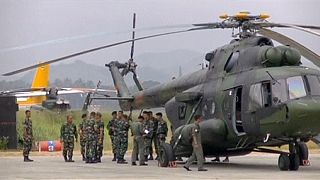 Indonesian search and rescue teams have found the bodies of 54 people on board a passenger jet which went down over the weekend, confirming there were no survivors.
In total 44 adults, five children and five crew were aboard the short-haul flight from Jayapura to Oksibil town.
The team also discovered the black box of the Trigana aircraft which should provide valuable clues as to why the flight crashed.
Though officials have declined to outline a cause until a full investigation is carried out, the operations director said that the mountainous terrain may have been a factor.
Search planes had spotted debris on Monday, but efforts to reach the area were suspended until Tuesday due to thick fog.