Sweden to drop sex assault investigations into Wikileaks founder
Comments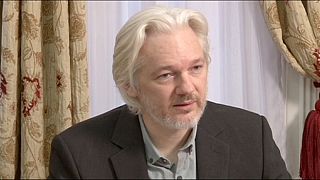 Swedish prosecutors will this week drop their investigations into three accusations of sexual assault against Wikileaks founder Julian Assange, who is still holed up the Ecuadorian embassy in London.
The allegations were brought in 2010 but under Sweden's five year statute of limitations they are due to expire by August 18.
He still faces the more serious allegation of rape, which has a 10 year limit.
Assange jumped bail in London 2012 while fighting extradition to Sweden where he was wanted for questioning.
He feared that if he went to Sweden he would be extradited to the United States where he could face criminal charges relating to Wikileaks.
He sought political asylum in the Ecuadorian embassy where he has been ever since.
Assange still has not actually been charged with any crimes.