Eurogroup to meet on Friday on third Greek bailout deal
Comments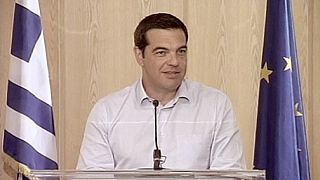 Greece is edging towards securing its third bailout deal, as eurozone finance ministers fix a meeting in Brussels for Friday.
The Greek parliament is set to vote on the multi-billion euro agreement on Thursday.
Prime Minister Alexis Tsipras said the deal would end economic uncertainty in the country, but warned some threatened to block it.
"Despite the great difficulties that we have had throughout this period, despite the obstacle that some people even now seem intent on placing before us, I am optimistic."
Greece was forced into accepting tougher terms than initially offered and international creditors are seeking reassurance that reforms are being carried out as promised. The German Finance Ministry said the agreement lacked clarity.