Ukraine bans French actor Gerard Depardieu over support for Crimea annexation
Comments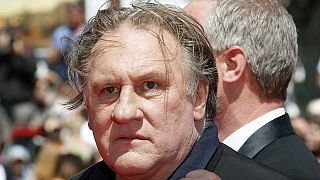 French actor Gerard Depardieu has been banned by Ukraine from entering the country for five years.
Depardieu took Russian citizenship in 2013 in a bid to escape high taxes in his native France.
Ukraine is said to be angry over his support for Russia's annexation of Crimea last year and has black listed him "in the interests of national security" .
According to news agency Interfax, Ukraine's cultural ministry has this month drafted a list of actors, musicians and other cultural figures it considers security threats