Several killed in Italy fireworks factory blasts
Comments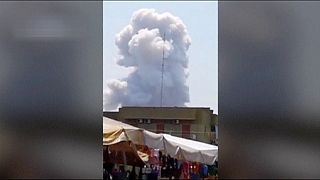 A series of explosions at a fireworks factory in southern Italy has killed seven people.
Reports say a van blew up at the Bruscella plant at Modugno near Bari, setting off more blasts which continued for about an hour.
Several people were injured, with at least one person severely burned. The factory was destroyed.
Firefighters used planes to prevent a fire from spreading to a nearby forest.