Family of one of four kidnapped Italians speaks of shock about Libya abduction
Comments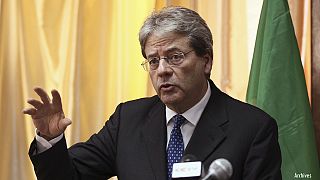 The son of one of four Italian construction workers declared kidnapped in western Libya has spoken of his shock at the situation.
Fausto Piano, Gino Pollicardo, Salvatore Failla and Filippo Calcagno were taken upon their return from a holiday in Tunisia, according to the Italian Foreign Ministry and Italian media.
Their Libyan driver was reportedly also detained for a brief period, before being released.
Piano's son spoke to the press:
"We don't know anything, yet. We are waiting for phone calls. There are no words to express what we are feeling right now. We never thought that could happen to our family."
The four work for Bonatti construction company, which provides services to the oil gas and energy sector, specialising particularly in jobs in risky areas, its website states.
There has been no claim of responsibility for the kidnapping.
Earlier in 2015 Italy closed its embassy in Libya and called for all Italian citizens to leave the country.