Formula One driver Jules Bianchi dies after Japan Grand Prix crash last year
Comments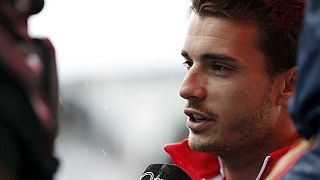 French Formula One driver Jules Bianchi has died of injuries suffered during last year's Japanese Grand Prix.
The 25-year-old had been in a coma since the accident at Suzuka last October.
He sustained severe head injuries after his car crashed into a recovery tractor in wet conditions and bad light.
It's the first fatality from injuries suffered at a grand prix since Brazilian triple world champion Ayrton Senna died at the Imola circuit in Italy in May 1994.