More cases of MERS likely in South Korea says WHO
Comments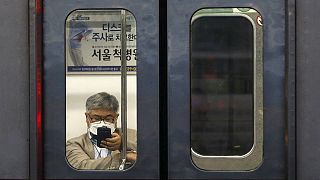 The World Health Organisation says South Korea should expect more cases of Middle East Respiratory Syndrome, or MERS.
So far the virus has killed 14 people and infected another 138 since being diagnosed three weeks ago in a businessman who returned from a trip to the Middle East.
The WHO says the control measures put in place by the South Korean authorities are having an impact, but the dangers is not over yet.
"Because the outbreak has been large and complex more cases should be anticipated", said the WHO's Assistant Director-General of Health Security, Keiji Fukuda, at a press conference.
The businessman who brought the virus to South Korea had visited several clinics with a cough and fever before he was diagnosed, so the trail of infection has so far been confined to healthcare facilities.
"At present the mission has found no evidence to indicate there is an ongoing transmission in the (wider) community", said Fukuda.
This outbreak of MERS is the largest outside Saudi Arabia where the disease was first identified in humans in 2012.