Tariq Aziz, Iraq's former deputy PM in Hussein regime, dies
Comments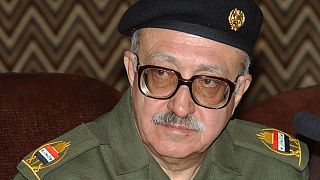 Tariq Aziz, former deputy prime minister and foreign minister of Iraq during the Saddam Hussein regime, has died at the age of 79.
It is being reported that he suffered a heart attack in a hospital in the city of Nassiriya after being transferred there from prison.
Known as the face of the regime, Aziz was captured by US troops in 2003 shortly after the fall of Baghdad.
In 2010, he was sentenced to death by the Iraqi Supreme Court for his role in the persecution of religious parties.
As a Christian in a mainly Sunni Muslim government, it was said that Aziz was not a member of Saddam Hussein's closest circle, however he held a notable role in the regime.