Israel slams France's Orange over plan to end telecom deal
Comments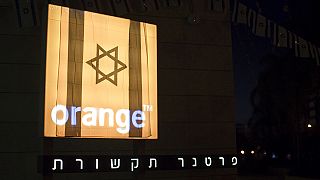 Unveiling plans to shut down a brand licensing partnership in Israel, French telecom giant Orange has sparked outrage in the country, where it is accused of giving in to Arab calls for boycott.
This absurd spectacle will not be forgiven
Orange's Chief Executive Stephane Richard said on Wednesday, June 3 in Egypt he hoped to scrap the deal with its Israeli partner as soon as possible.
Orange has insisted the decision is a matter of business, not politics. But Israel is furious.
"This absurd spectacle will not be forgiven," said Israeli Prime Minister Benjamin Netanyahu.
"I call on the French government to distance itself publicly from the miserable statement and the miserable action of a company that is partially owned by the French state."
Orange is France's former telecom monopoly and the state still holds a 25 percent stake in the company.
The scandal comes after rights groups called on Orange to cut ties with Israeli firm Partner Communications, which uses the brand across the country and in the occupied territories of the West Bank and East Jerusalem.
Orange says it simply does not want to keep a brand presence in countries where it is not an operator, in line with its global licensing policy.