China floods claim more lives with many people reported missing
Comments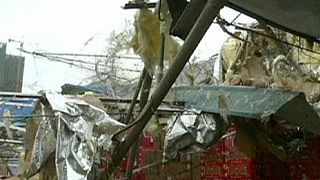 Floods in China are causing havoc in mountain districts in six provinces on the mainland's central and southeastern regions.
Scores of people have been killed in the waters with many reported missing.
Seasonal rains cause flooding across China every year.
The worst was in 1998, when over four thousand people died.