Iraq claims ISIL number 2 killed in airstrike
Comments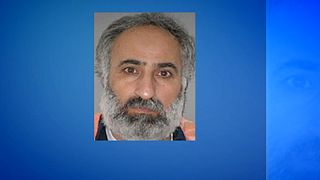 The deputy leader of ISIS has been killed in a coalition airstrike according to Iraq's Defence Ministry.
Abu Alaa al-Afari was said to meeting with other militants in the north of the country at the time of the strike.
The defence ministry posted images on its website showing the airstrike in the village of al-Iyadhiya near Tel Afar.
The Pentagon said it was aware of the reports but could not confirm them.
Afari is thought to be ISIL's second in command after self-proclaimed caliph al-Baghdadi who was reportedly incapacitated by a coalition airstrike in the same part of Iraq. Afari was tipped to take over the leadership of the extremist organisation.