Spanish potholers die in Morocco mountains
Comments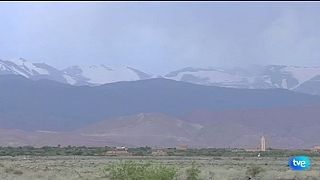 Two Spanish cavers have died while a third is being treated in hospital after being trapped for days at the bottom of a ravine in Morocco's Atlas mountains.
The men had separated from the rest of their group to explore different caves, and were reported missing on Tuesday.
All three had been found alive on Saturday but two died of their injuries before they could be rescued.
A Spanish media report claims the Moroccan authorities had taken two days to give a rescue team from Spain permission to search for the men.
The cavers who died have been nameds as Gustavo Virues, 41 and Jose Antonio Martinez,41. Juan Bolivar, 27 is is said to be suffering from hypothermia and post traumatic stress.